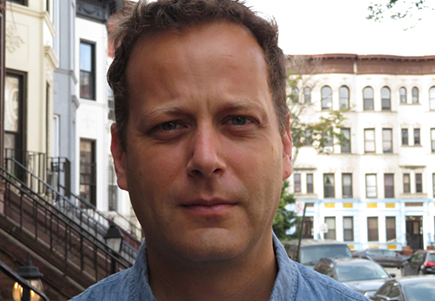 Jesse Sweet
Director
Jesse Sweet is an Emmy-award winning documentary director and producer whose work includes Parts Unknown with Anthony Bourdain (CNN), Years of Living Dangerously (Showtime), Death Row Stories (CNN), Black Market with Michael K. Williams (Viceland), Finding Your Roots with Henry Louis Gates, Jr.(PBS) and NOVA (PBS). He most recently directed an episode of Alex Gibney's new ESPN sports science docuseries, Enhanced, all six episodes of which are now available to stream exclusively at ESPN+.
City of Joel (2018)
Country: USA
Duration: 83 min
Director: Jesse Sweet
Genre: documentary
Producer: Jesse Sweet, Federico Rosenzvit
Screenplay: Federico Rosenzvit
Director of Cinematography: Lucian Read
Editor: Amanda Larson, Federico Rosenzvit
Composer: Michael Montes
Category: Competition, Documentary Feature
Age limitations: 12+
Screenings
27 июня 21:15, Documentary Film Center - buy ticket

Plot
The city after which the film is named is, in fact, a Hasidic village to the north of New York City, which became so successful in following the 613 rules of the Talmud that its population grew too large for its territory. The 'city' is named after Rabbi Joel Teitelbaum, the religious leader whose ideas inspired the ultra-orthodox Hasidic community in the United States. Jesse Sweet, the experienced documentary filmmaker and film producer, raised money for his film through crowdfunding. He shows behind the scenes conflicts for the land between Hasidic Jews and local activists - the latter think that further development can harm the environment, while the former believe their opponents are simply anti-Semitic - and New York region is presented as the New Babylon where a hundred flowers bloom.
Rewards and nominations
Hamptons International Film Festival 2018 - Official Selection
Palm Springs International Film Festival 2019 - Official Selection
Trailer
Along with