Dates for the 8th MJFF announced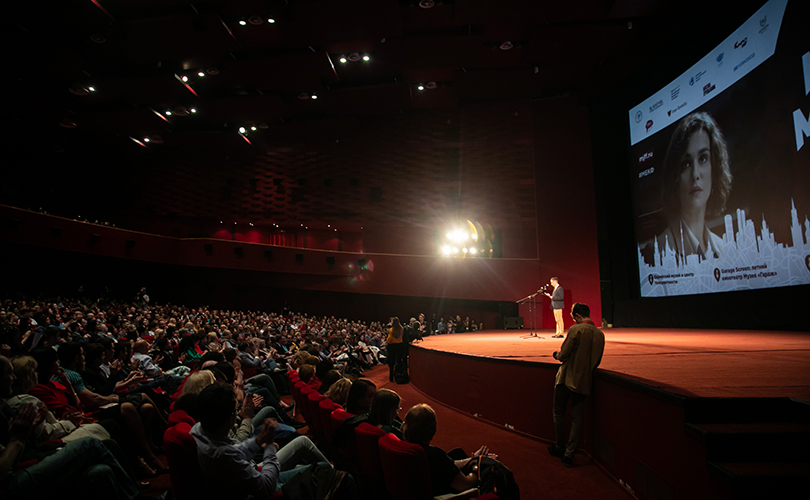 01.08.2023
The 8th Moscow Jewish Film Festival will be held in Moscow from September 3 to 10, 2023.
The festival will present to the audience more than 40 of the best contemporary Jewish-themed films, including European and Russian premieres of feature films and documentaries. In addition to screenings, educational events and Q&A sessions with the filmmakers will be organized.
The curator of the feature film program in 2023 is Sergey Sdobnov, creative producer of the Andrei Tarkovsky IFF «Zerkalo», curator and writer. The documentary film program is formed by Egor Sennikov — curator, film critic and journalist.
The opening ceremony will traditionally take place in the first hall of the Oktyabr Film Center.
Egor Odintsov, CEO of Moscow Jewish Film Festival:
It is with great joy that we announce the return of the Moscow Jewish Film Festival after a one-year hiatus, which was the first in its history. We believe that we will not let the audience down and that our international program will be as good as previous years, thanks to the work of the wonderful team of curators, Egor Sennikov and Sergey Sdobnov. We are especially happy that the opening film was «Golda. Judgment Day.« This is a great Russian premiere in the best traditions of the Moscow Jewish Film Festival
Over the eight years of its existence, the festival has evolved from a local Jewish film festival into a major cultural urban event, attracting more than 30,000 people to its venues. Over 300 of the best films of recent years were shown and more than 130 educational events were organized, including master classes, discussions and debates.