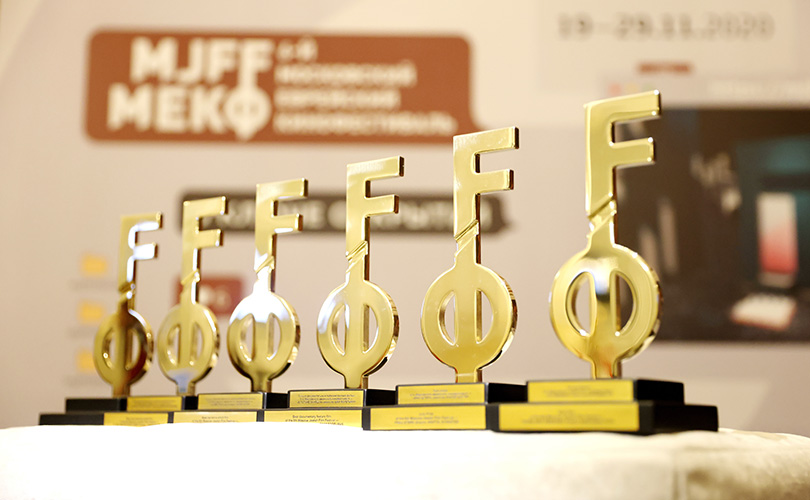 30.11.2020
The winners of the Festival were announced during the Closing ceremony.
The 6th Moscow Jewish Film Festival (MJFF) concluded in Moscow. The closing ceremony took place at Illuzion cinema, where the winners of this year were announced.
Best Film: Those Who Remained, directed by Barnabas Toth
Best Narrative Short Film: The Shabbos Goy, directed by Talia Osteen
Best Documentary Feature Film: Chasing Yehoshua, directed by Shay Fogelman
Best Documentary Short Film: A Jew Walks into a Bar, directed by Jonathan Miller
Jury Prize: Frau Stern, directed by Anatol Schuster
During the Closing ceremony of the Festival, the Audience Choice Award was presented for the first time. According to the results of the audience voting at the online cinema of Jewish films zerem.tv, which was launched specifically for the 6th Moscow Jewish Film Festival, the Award went to the narrative short film Masel Tov Cocktail, directed by Mickey Paatszch and Arkadij Khaet.
Alexander Boroda, the President of the Federation of Jewish Communities of Russia::
I congratulate all the winners on their awards and the organizers on the successful run of the Festival. The winners as always are very different films, both in terms of their genres and their themes. Films that talk about the history of the Holocaust won the Best Film and the Jury Prize. Perhaps it is because the processing of those events is still with us. This is our nearest history which we must not forget, and on the opposite – we must study it deeply and in detail. I am certain that the Festival became an outstanding event for many, especially now, when for the obvious reasons we are experiencing a lack of cultural and social life.