Andrei Konchalovsky has received the honorary prize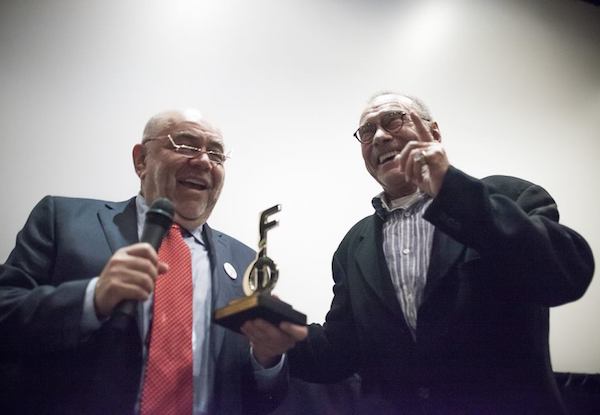 14.06.2017
Andrei Konchalovsky has received the Honorary Award of the 3rd Moscow Jewish Film Festival.
Andrei Konchalovsky's film «Paradise» was shown at the 3rd Moscow Jewish Film Festival as part of its special screenings. The picture tells a story of Olga, Russian aristocratic immigrant and a member of the French Resistance, played by Julia Vysotskaya.
Andrei Konchalovsky, director:
I don't know whether it makes any sense to be explaining the film after its screening. Everything has already been said on the screen, hasn't it? But there is a related topic that it is important to be talking about. The Holocaust. A burst into darkness performed by an entire nation. My protagonist is an intelligent human being, he is smart and educated. And it is frightening that such a person can be doing things so inhuman. There is this contradiction. And today we also see a lot of sensible people doing things completely devoid of any sense. It is the lure of the evil, as they say. That was what I was interested in exploring while making the film.
The first Key of the 3rd Moscow Jewish Film Festival was presented to Andrei Konchalovsky, the distinguished director, screenwriter and public figure. The Honorary prize «For outstanding contribution to the development of Jewish films in Russia» was presented to him by Yuri Kanner, the President of the Russian Jewish Congress.