The 3rd MJFF educational program schedule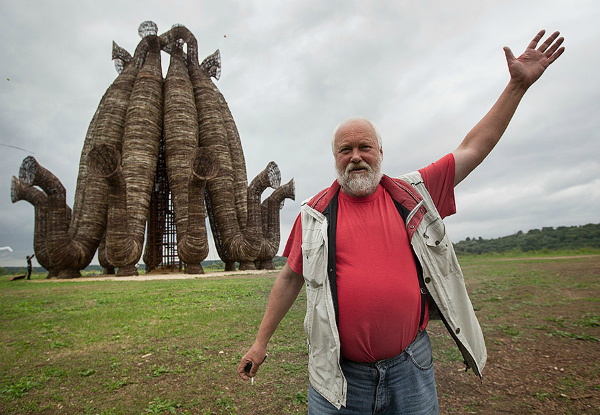 31.05.2017
MJFF has announced its educational program: a cycle of lectures and discussions thematically linked to film screenings.
The schedule of the 3rd Moscow Jewish Film Festival will include meetings with directors, animation artists, literary researchers and historians. They will be held as part of its educational program, which aims to expand and complement film screenings, make the Festival more accessible for viewers of different cultures, give the audience an opportunity to ask their questions and to develop a broader look on issues that the films touch. Those issues range from child psychology, to challenges in art and science, to fatal diseases of the 21 century. And of course a number of events of educational program will address themes that are "classical" to the Jewish culture, such as cultural identification, memory of the Holocaust and difficulties of maintaining a national identity in today's world.
Tatiana Bezhenar, educational manager of the 3rd MJFF:
This year we have decided to both improve the quality of events and increase their number. That is why our educational program turned out to be so diverse. I would absolutely recommend to participate in our lectures on films about art, a drawing lesson that will help you to get rid of childhood fears, and my personal favourite - a meeting with Amir Yatziv that will take place in an ultra modern cinema hall. I think that his films are in for a bright future.
Other educational and special events that are to take place are a meeting with director Andrei Konchalovsky "Paradise. Andrei Konchalovsky and his protagonists" and a conversation with Nikolay Polissky, the founder of Archstoyanie festival and Nikola Lenivets art park. Guests of the MJFF will also be able to attend a meeting with Yuval Rabin, a businessman and public figure, and the son of the late Israeli Prime Minister Yitzhak Rabin; a social event "Another Planet. Why do we need a virtual Auschwitz in the 21st century?" that is organized in collaboration with the Moscow International Experimental Film Festival and will include a discussion with director Amir Yatziv and film critic Larisa Malukova; a creative workshop for children with animation artist and teacher Anna Storozheva and a discussion on HIV with Anna Ravina, a chief operations officer of AIDS.CENTER. Among this year's speakers are Ilya Altman, the founder and co-chairman of the Russian Research and Educational Holocaust Center, a religious expert Yuri Tabak and Fedor Konstantinov, a Moscow lecturer and an expert on Stefan Zweig's work. The latter has prepared a truly unique lecture for the Festival's educational program and will share facts on Zweig that he gathered from over the world.