Moscow Jewish Film Festival reveals dates for 2017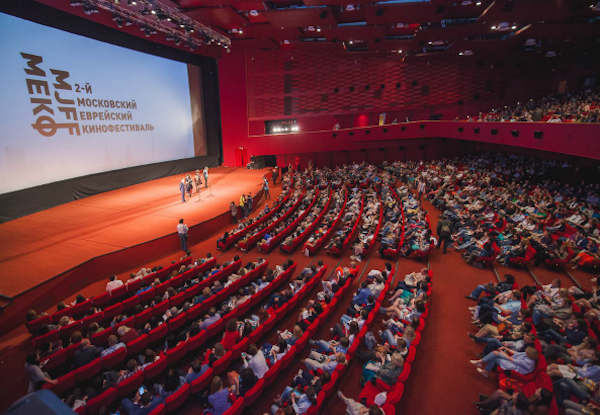 20.04.2017
The 3rd Moscow Jewish Film Festival will take place in Moscow from June 12 to June 20, 2017.
The 3rd Moscow Jewish Film Festival will be held from June 12 to June 20 in Moscow, announced the Festival's Press Department quoting its General producer Egor Odintsov.
Egor Odintsov, CEO & producer of the MJFF:
For us, these dates are becoming standard. I hope that the organization of the Jewish film festival in Moscow in June at these wonderful venues will become a good tradition.
The Festival will be hosted by Moscow leading cultural venues: Oktyabr cinema, Documentary film center, GUM cinema, Jewish Museum and Tolerance Center and others. This year the Festival will showcase more than 50 feature films, documentaries and animation movies, all of which are presenting different points of view on Jewish-related themes, from refugees to concentration camps, from art to family values.
The annual Festival was first held in 2015, and since then it has been attended by more than 8000 viewers.