The 2nd Moscow Jewish Film Festival announces 2016 winners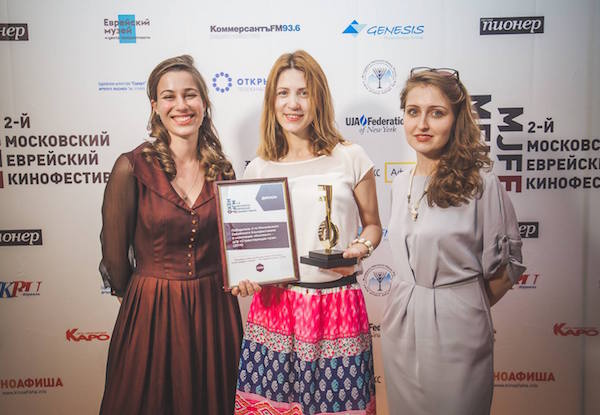 21.06.2016
On June 21 the jury of the 2nd Moscow Jewish Film Festival presented awards to the winners.
The awards ceremony of the Festival was traditionally held in the Documentary film center (DFC). David Novak, who was present at the closing ceremony, received the Special jury prize for his film "Finding Babel". The Honorary prize «For outstanding contribution to the development of Jewish films in Russia» was presented by the Festival organizers to the President of the jury Alexander Mitta.
In the Best Film category the jury selected «Phoenix» by Christian Petzold, which was also the closing film of the 2nd Moscow Jewish Film Festival. «The Wandering Muse» by Tamas Wormser won in the Best Documentary film category, being an exploration of the geography of Jewish music culture. The award in «A short story» category went to «The Divorce» by David Scheinmann and Danny Scheinmann, a short film about an unorthodox advice received by a divorcing couple from a Rabbi.
Krzysztof Kopczynski, director:
We are happy to be distinguished by the award of such a great Jewish Film Festival. Besides, I have greatly enjoyed talking to Uri Gershowitz and Festival guests during the discussion that followed «The Dybbuk» screening. That was a warm welcome indeed!
«The Dybbuk: A Tale of Wandering Souls»by Krzysztof Kopczynski got the special award «Conflict». Kopczynski himself was a special guest and a speaker at the Festival.