The 2nd MJFF announces competition categories
06.04.2016
Other news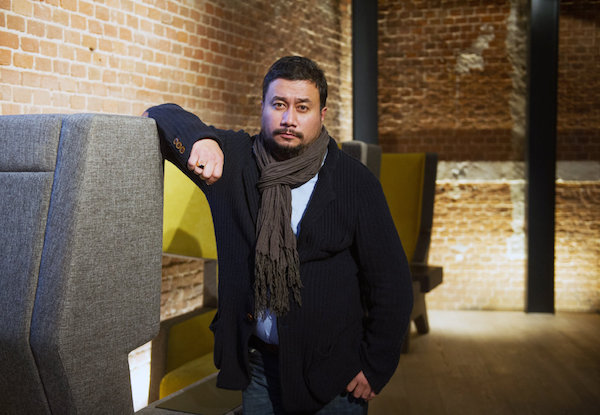 The 2nd Moscow Jewish Film Festival has announced lineup for its competition program
This year there will be four contest categories.
To the memory is a category about history of the Jewish people told through documentaries, film adaptations, and feature films. It presents works that use the language of cinematography to spark conversations about events that it matters to remember, be they joyous or unbearably hard.
Conflict category will show pictures that tell about clash of ideas, opinions, and events related to Jewish history and culture, and about significance they can have today for one separate human life.
Context category explores Jewish values, their role in modern civilization, interaction of ideas and questions of identity, through cinematography. This category includes films that study and rethink Jewish cultural and religious traditions.
A short story is a category in which every film is a short statement or a question about the Jewish world, long gone, present, or yet to be.
Film director Konstantin Fam, guardian of the Festival's traditions, talks about the jury members:
This year we have succeeded in assembling the 'dream jury' that includes prominent and well-known public figures and Russian filmmakers. Alexander Naumovich Mitta is a People's Artist of Russia, a creator of iconic Soviet and Russian films, and a generally recognized number one cinema teacher in Russia. His bestselling book "Cinema between Hell and Heaven" became a handbook for aspiring filmmakers, and his workshops are crowded with both students and film professionals. Alexander Moiseevich Boroda is the President of the Federation of Jewish Communities of Russia, a member of the Civic Chamber of the Russian Federation, and the founder of the Jewish Museum and Tolerance Center. He is one of the most respected rabbis in the world. Ekaterina Mtsitouridze is the head of ROSKINO and Russia's representative at the world's largest film festivals and film markets. Sofia Kapkova is a producer, the founder and director of the Documentary film center. Sergey Mokritskiy is a film director, whose historical drama "Battle for Sevastopol" became the major event in Russian cinematography last year. Aleksey Ageev is one of the leading film and television producers, who's creating high-quality, popular and top-rated television shows in Russia.
To be able to work alongside such acclaimed professionals and intellectuals is an honor and a true pleasure. With a team like that it seems one cannot raise one's dreams any higher, except for maybe Steven Spielberg or Natalie Portman… But I do hope that they too will honor our Festival by their presence in the near future.