Moscow Jewish Film Festival reveals dates for 2016
04.04.2016
Other news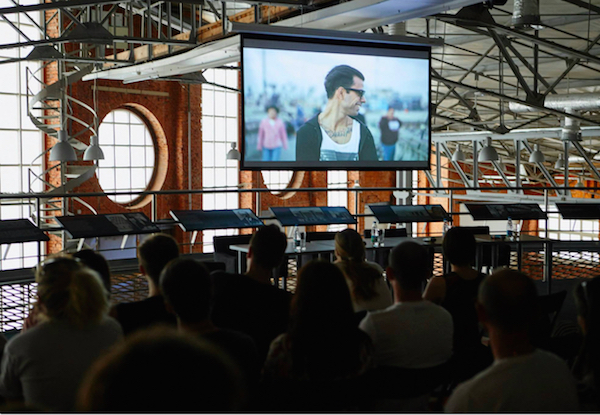 The 2nd Moscow Jewish Film Festival will be held from June 14 to June 21 in Moscow, announced the Festival's Press Department quoting its executive producer Egor Odintsov
The 2nd Moscow Jewish Film Festival will be held from June 14 to June 21 in Moscow, announced the Festival's Press Department quoting its executive producer Egor Odintsov.
It so happens that the second edition of our Festival is going to launch exactly a year from the opening of the inaugural one, which is quite symbolic for us. Within a year this project has grown twice its initial size, both lengthwise and contentwise. This year the MJFF will show around 40 films, including French, Hungarian, Romanian, Polish, British, German and Israeli pictures,
says Odintsov.
The MJJF in 2016 will consist of the main competition program, out of competition program, Retrospectives of Jewish cinematography in Russia, and Special screenings. The Festival's educational program has also expanded significantly, and will include lectures, discussions and workshops with filmmakers, film critics, writers, theologians and musicians.
It is still early in the day to be announcing the entire program, since we want to keep the audience intrigued, but there is one achievement worth sharing now. I am talking about the picture "Son of Saul" by Hungarian director László Nemes, which won an Oscar for Best Foreign Language Film just a month ago. With the direct support of domestic distributors we are organizing an exclusive screening of "Son of Saul" on the same day with its Russian premiere at the venue of our official partners, Limmud conference. And in June 'Saul' himself, the Hungarian actor Géza Röhrig, will be a guest of the MJFF,
said Vanya Bowden, program director of the MJFF.
The Festival will be hosted by several cultural venues: Oktyabr cinema, Documentary film center, GUM cinema, Jewish Museum and Tolerance Center.
The full schedule of the Moscow Jewish Film Festival will be available shortly on the Festival website.