The Jewish Agency for Israel and UJA announce partnership with the 2016 Moscow Jewish Film Festival
10.12.2015
Other news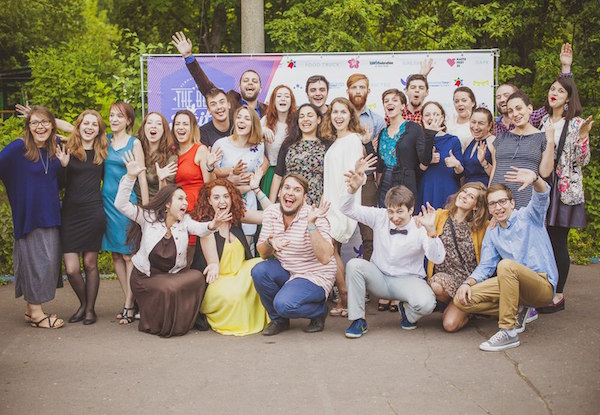 The 2nd Moscow Jewish Film Festival will take place in June 2016 in Moscow. The Jewish Agency for Israel and UJA-Federation of New York will continue to support the Festival as its general partners
It is an honour to be part of the Festival. The Jewish community in Moscow is vibrant with a plethora of activities, but the MJFF definitely stands out due to its scale, its intellectual vigour and its unique style. I am delighted that Moscow audience is getting an opportunity to immerse itself into Jewish culture in such a profound way. The program of the Festival not only provides a wide range of films to choose from, but also a chance to discuss them with their creators and guest experts. We ourselves cannot wait for the Festival to start, and are hoping it will continue to thrive,
— said the head of the Youth Department of the Jewish Agency for Israel Ksenia Chupina.
Good films not only give us a chance to learn something, but also make us ponder about deeper questions inspired by the storyline, the characters, ideas or locations of the film. They make us think about ourselves, the way things are in the world, about our own perception of various events, people, relationships. The Festival organizers have understood, better than anyone, that film screenings and accompanying events present a unique opportunity to provoke a deep discussion about complex issues, to tell stories, to explore areas of Jewish history, culture, traditions, and contemporary relations. We are delighted that we were able to support that initiative as part of the Grassroots.Moscow competition, held with the financial support of UJA-Federation of NY,
— said Elena Lvova from behalf of CAF Russia.
The 2nd Moscow Jewish Film Festival will present its films at Moscow leading cultural venues. Organizers announced that the program itself grew twice compared to the previous year.
The 1st Moscow Jewish Film Festival was held in June 2015. It gathered more than 20 films by Russian and Foreign filmmakers. They were viewed by more than 2000 people.
The Festival organizers sincerely thank their partners for their trust and support.