Love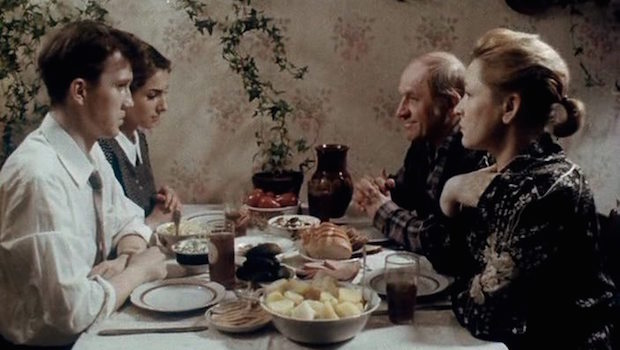 Valery Todorovsky
Director
Love(1991)
Country: Soviet Union
Duration: 105 min
Director: Valery Todorovsky
Genre:
Screenplay: Valery Todorovsky
Producers: Valery Todorovsky, Sergei Kozlov
Operators: Ilya Demin
Composer: Vyacheslav Nazarov
Editor: Alla Strelnikova
Cast: Euginiy Mironov, Nataliya Petrova, Dmitrii Marianov, Tatyana Skorokhodova, Nataliya Vilkina, Via Almane, Lev Durov
Category: Out of Competition, Retro
Age limitations : 18+
Plot
Vadim and Sasha - friends, students, and both are trying to find love. Vadim - desperate ladies' man, and Sasha - rustic and inexperienced "boyfriend." At one party, both meet girls. Marina, granddaughter of General, lives with his grandmother in a large apartment in the center of Moscow, where it occurs further meetings with Vadim. Sasha also falls in love with Masha, a Jew. But if Vadim eventually marries, Sasha is forced to part with his beloved. Mary decides together with his parents and grandmother to go to Israel ...
Rewards and nominations
Kinotavr, 1992 - Best Actor - Euginiy Mironov
Trailer