What Cheer?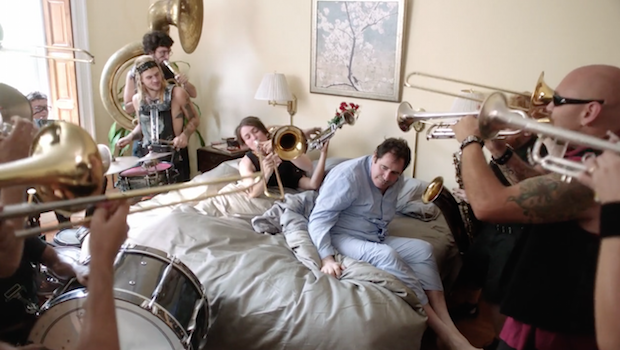 What Cheer?(2014)
Country: USA
Duration: 18 min
Director: Michael Slavens
Genre: Short, Family, Music
Screenplay: Matthew E. Goldenberg, Michael Slavens
Producers: Ethan A. Brosowsky, Jason Goldman
Operators: Jeanne Vienne
Editor: Nick Stone
Cast: Larry Gevirtz, Norm Golden, Richard Kind
Category: Competition, Short
Age limitations : 12+
Plot
After the sudden passing of his wife, Stan (Richard Kind) finds himself in a state of shock. He tries to ignore his pain but finds himself followed by inescapable grief, or rather, followed by the inescapable What Cheer? Brigade, a 20-piece brass and percussion band drowning out his world with boisterous, ear-numbing song.
Rewards and nominations
New York VisionFest, USA, 2014 - Nominated: Best Lead Actor (Male)
Tacoma Film Festival, USA, 2014 - Won: Best Narrative Short
Trailer