To Life!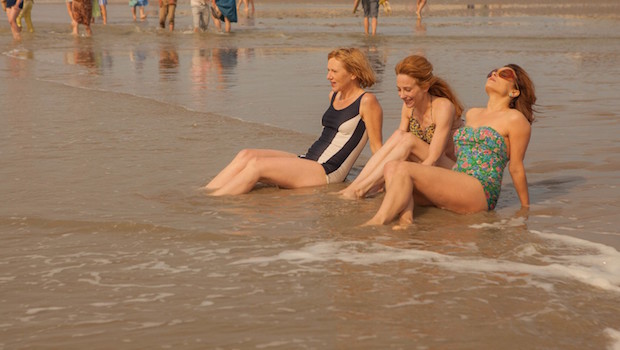 Jean-Jacques Zilberman
Director
To Life!(2014)
Country: France
Duration: 104 min
Director: Jean-Jacques Zilberman
Genre: Drama
Screenplay: Odile Barsky, Daniel D'Antoni, Jean-Jacques Silbermann
Producer: Denis Caro, Marie Masmonteyl
Director of photography: Remi Chevre
Composer: Eric Slabyak
Artist: Olivier Berio
Editor: Joël Van Effenterr
Cast: Julie Depardieu, Johanna ter Stekhov, Suzanne Clément, Hippolyte Girardot, Matia Mlekyuz
Category: Competition, Documentary Feature
Age limitations : 12+
Plot
Deported to Auschwitz just before her twentieth birthday, Hélène gets to know Lili, a Dutchwoman, and Rose, who is French like herself. In the camp, the three women help each other survive, but once liberation arrives, they go their separate ways. Back in Paris Hélène rejoins the man of her life, who also suffers from the traumas of the camps. Fifteen years later, she meets Lili again, who suggests they spend a week at Berck-sur-mer in northern France, where Rose will join them for what will become an annual ritual.
Rewards and nominations
Lumiere Awards, France 2015 - Nominated:CST Award
Trailer