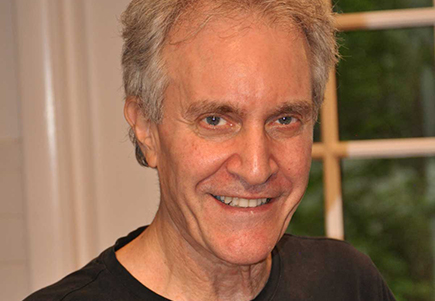 James L. Freedman
Director
James L. Freedman produced Marty Glickman's late night sports radio show on WNEW as a senior in high school. Mr. Freedman went on to produce UNICEF commercials before becoming a working writer and producer in Hollywood for over 25 years. Among the many episodic television shows he has written for are Coach, Zoe, and Golden Globe winner Cybill. In addition, he has penned over one dozen pilots for ABC, NBC, CBS, FOX, and UPN - as well as feature scripts for Warner Brothers and 20th Century Fox. Mr. Freedman wrote, produced and directed the critically acclaimed HBO documentary, Glickman (Executive Produced by Martin Scorsese). Carl Laemmle is his second film.
Carl Laemmle (2019)
Country: USA
Duration: 90 min
Director: James L. Freedman
Genre: biography
Producer: James L. Freedman
Screenplay: James L. Freedman
Director of Cinematography: Lon Magdich, Zvonimir "Z" Vidusin, Bill Irmscher
Editor: Frank Laughlin, Keith Robinson
Composer: David Carbonara
Cast: Willie Garson (narrator)
Category: Out of competition, Documentary Feature
Age limitations: 6+
Screenings
24 июня 20:30, Moskino Zvezda - buy ticket

Plot
He brought Dracula and Frankenstein to the big screen and saved hundreds of Jews from the real-life monster. This is the detailed life story of Carl Laemmle, an entrepreneurial German immigrant of Jewish ancestry, who created the famous Universal Studios. He was one of the first executives who did not hesitate to hire women as directors, cinematographers and screenwriters. During World War II he helped Jews escape Germany and found them jobs and in order to strengthen ideas of peaceful coexistence, he brought Remarque's All Quiet on the Western Front to screen, angering Hitler.
Rewards and nominations
Atlanta Jewish Film Festival 2019 - Official Selection
JCC Chicago Film Festival 2019 - Official Selection
Toronto International Jewish Film Festival 2019 - Official Selection
Los Angeles Jewish Film Festival 2019 - Official Selection
Manhattan JCC Film 2019 - Official Selection
Australian Jewish Film Festival 2019 - Official Selection
Trailer
Along with