Muhi: Generally Temporary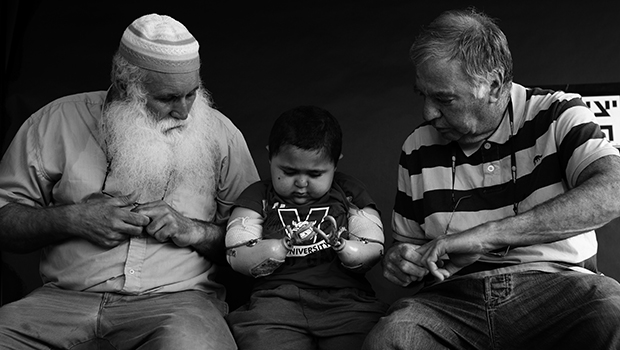 Muhi: Generally Temporary(2017)
Country: Israel
Duration: 87 min
Director:
Director: Rina Castelnuovo-Hollander, Tamir Elterman
Director of Cinematography: Avner Shahaf, Tamir Elterman, Oded Kirma, Rina Castelnuovo-Hollander
Editor: Joëlle Alexis
Composer: Ran Bagno
Category: Out of competition, Documentary Feature
Age limitations : 12+
Plot
For the past seven years Muhi, a brave and spirited boy from Gaza has been living in an Israeli hospital, the only home he has ever known. Caught between two homes and two peoples, Muhi is unable to return to Gaza. He is saved and raised by those considered enemy by his people, in paradoxical circumstances that transcend identity, religion and the conflict that divides his world. His time at the hospital is running out and Muhi now faces the most critical choices of his life.
Rewards and nominations
Guangzhou Documentary Film Festival 2017 - Golden Kapok Award for Best Documentary Director
Guangzhou Documentary Film Festival 2017 - Golden Kapok Award for Best Documentary Feature
International Festival Signos de la Noite 2017 - Night Award for Documentary
UK Jewish Film Festival 2017 - Audience Choice Award
DOK Leipzig 2017 - GOLDEN DOVE AWARD for Best Long Documetary
Docaviv IFF 2017 - Mayor of Tel Aviv-Jaffa Award for Best Debut Film
Trailer