Menashe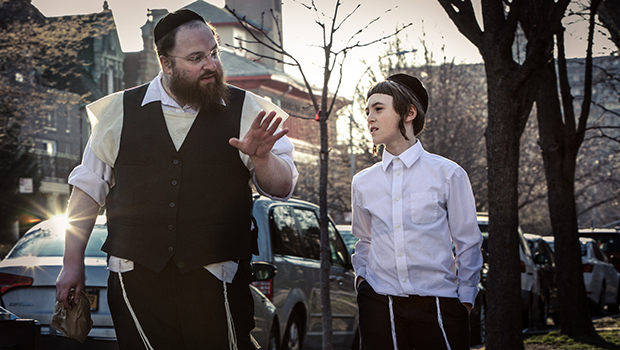 Menashe(2017)
Country: USA
Duration: 82 min
Director:
Genre: drama, biography
Director: Joshua Z. Weinstein
Screenplay: Alex Lipschultz, Musa Syeed, Joshua Z Weinstein
Director of Cinematography: Yoni Brook, Joshua Z. Weinstein
Editor: Scott Cummings
Composer: Aaron Martin, Dag Rosenqvist
Cast: Menashe Eraser, Joel Falkovets, Ruben Niborski, Meyer Schwartz
Category: Main Competition, Narrative Feature
Age limitations : 12+
Plot
MENASHE follows a kind, hapless grocery store clerk as he strug­gles to make ends meet and responsibly parent his young son, Rieven. But in the wake of his wife Leah's death, tradition prohibits Menashe from raising his son alone, so Rieven's strict uncle adopts him, leaving Menashe heartbroken. Meanwhile, though Menashe seems to bungle every chal­lenge in his path, his rabbi grants him one special week with Rieven be­fore Leah's memorial and a chance to prove himself a suitable man of faith and fatherhood.
Rewards and nominations
Deauville Film Festival 2017 - Jury Prize
Jerusalem Film Festival 2017 - Official Selection
Nashville Film Festival 2017 - Lipscomb Ecumenical Prize
Sundance Film Festival 2017 - Official Selection
Trailer
Along with