1945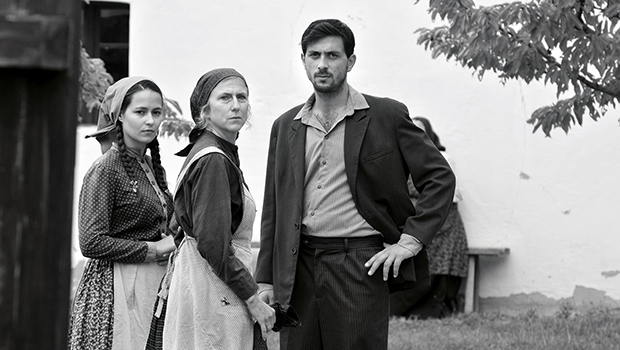 1945(2017)
Country: Hungary
Duration: 91 min
Director:
Genre: drama, history
Director: Ferenc Török
Screenplay: Gábor T. Szántó , Ferenc Török
Director of Cinematography: Elemér Ragályi
Editor: Béla Barsi
Composer: Tibor Szemző
Cast: Peter Rudolf, Benze Tasnadi, Tamas Szabo
Category: Main Competition, Narrative Feature
Age limitations : 16+
Plot
12 August 1945, 11 AM. Two mysterious strangers dressed in black appear at the railway station of a Hungarian village. Within a few hours, everything changes.
Rewards and nominations
Jerusalem Film Festival 2017 - The Avner Shalev Yad Vashem Chairman's Award - Best Feature
Berlin International Film Festival 2017 - Official Selection
Hungarian Film Week 2018 - Best Actor, Best Music
Trailer
Along with