Pana Ha'Geshem (2016)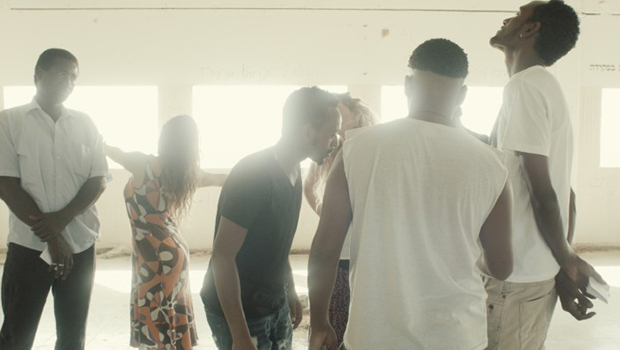 12+
Country:

Israel, France

Duration:

16 min

Program:
Type:
Genre:

experimental

Director:

Noam Inbar

Producer:

Avi Mograbi, Serge Lalou
About film
Holot is a detention center in the Israeli desert near the Egyptian border. It houses asylum-seekers from Eritrea and Sudan who can't be sent back to their own countries, but who have no prospects in Israel either thanks to the country's policies. Theater director Chen Alon and filmmaker Avi Mograbi decide to initiate a theater workshop with these people in the most precarious of situations.
The structured-improvisatory composition Pana Ha'Geshemwas devised by Noam Enbar and performed in collaboration with the workshop participants. It takes a popular Israeli agricultural song, associated with the kibbutz movement, turning it into an expressive polyphonic chant.
The single-channel video installation was created in the framework of the documentary film Between Fences (2016) by Avi Mograbi & Chen Alon, which was presented in the Berlinale Forum in 2016.
Rewards and nominations
Berlinale Forum Installation 2017