Wall, Crevice, Tear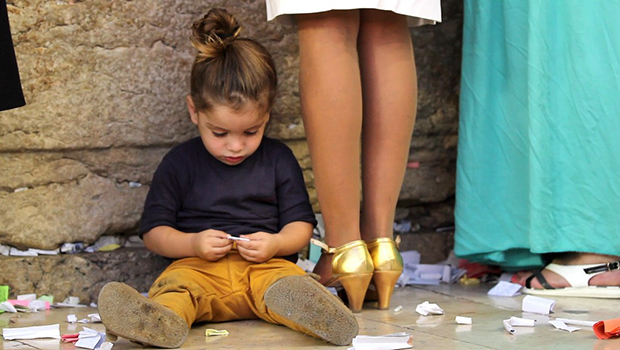 Wall, Crevice, Tear(2015)
Country: Israel
Duration: 10 min
Director:
Genre: drama
Director: Tehila Raanan
Screenplay: Tehila Raanan
Producer: Tehila Raanan
Cast: Neta Ariel
Category: Competition, Documentary Short
Age limitations : 12+
Plot
The enormous, pale gold, hewn stones of Jerusalem's Western Wall, a remnant of the outer courtyard of the Jewish Temple built by King Herod, have been a focus of prayer, meditation, and reverie for hundreds of years. Because it is a holy site, the Wall is divided into two sections, one for men and one for women. In this documentary, student director Tehila Raanan films the women's section over a year and during all seasons and weathers, capturing with poignant and experimental camera-work the intimacy, pain, courage and exposure that is inherent to prayer, and to all reaching out beyond self. The film is an ode to the Wall and to its ancient and magnetic powers, to prayer and the search for the spiritual, and above all to the women themselves-- their faces, voices and the secrets they carry within them.
Rewards and nominations
Austin Jewish Film Festival 2017 - Official Selection
Girona Film Festival 2017 - Official Selection
Los Angeles International Women's Film Festival 2017 - Official Selection
Trailer