Keep it Cool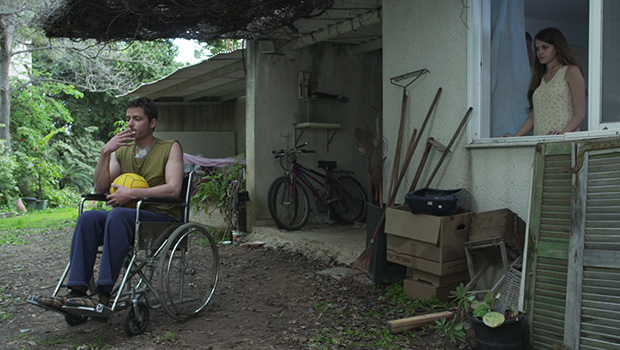 Keep it Cool(2014)
Country: Israel
Duration: 17 min
Director:
Genre: drama
Director: Na'ama Keha
Screenplay: Na'ama Keha
Director of Cinematography: Misha Kaminsky, Rani Avidan
Editor: Shoham Glass
Composer: Ohad Stemati
Cast: Ariel Mortman, Michael Aloni
Category: Competition, Narrative Short
Age limitations : 16+
Plot
Where one is becoming aware of his impotence the other is discovering her own sexuality and womanhood. Tomer, a teenage girl, has an unexpected visit by her older brother Uri, a former soldier who has been injured and is now confined to a wheelchair. Reluctantly she stays at home and takes care of him. The new dynamic gives rise to repressed feelings from the past.
Rewards and nominations
Montreal World Film Festival 2014 - Official Selection
Trailer