Anderswo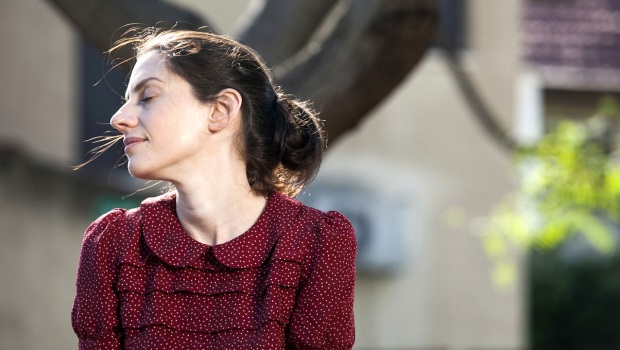 Anderswo(2014)
Country: Germany
Duration: 84 min.
Director: Esther Amrami
Genre: Romance
Scenario: Momme Peters, Esther Amrami
Producer Laura Machutta, Dirk Manthey
Operator: Johannes Prowse
Composer: Fabrizio Tentoni
Installation: Osnat Michaeli
Category: Main Competition, Narrative Feature
Age limitations : 16+
Plot
You left your home to move far away. You were struck by a wind of change and were unfaithful to yourself. You reinvented yourself and you are now feeling free. But suddenly pressure arises in you.
Rewards and nominations
Berlin International Film Festival 2014 - Won: DIALOGUE en Perspective
Karlovy Vary International Film Festival 2014 - Won: Independent Camera
Potsdam Sehsüchte 2014 - Won: Best Fiction
RiverRun International Film Festival 2015 - Won: Audience Choice Award
Schwerin Art of Film Festival 2014 - Nominated: Best Feature
Trailer