Hannas Reise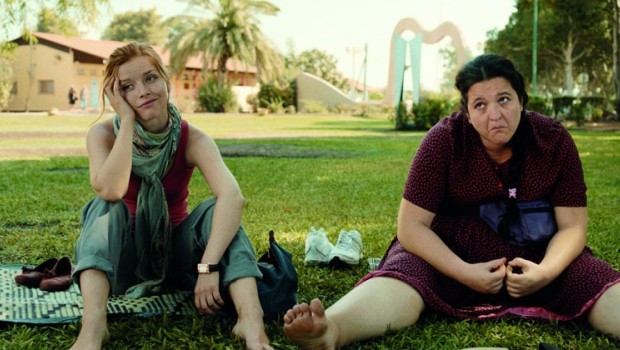 Hannas Reise(2014)
Country: Germany, Israel
Duration: 100 min.
Director: Julia von Heinz
Genre: Romance, Comedy
Screenplay: John Quester, Julia von Heinz, Theres Bäuerlein
Producers: Harry Flёter, Joerg Zipmann, Gaomi LeVar Jon Quester, Julia von Heinz
Operator: Daniela Knapp
Composer: Mathias Pec
Editor: Florian Miosge
Category: Main Competition, Narrative Feature
Age limitations : 12+
Plot
Hanna is a young German that goes to Israel in order to push her career by working with disabled people. Itay, the Israeli social worker, picks on her with Holocaust jokes and cynical comments on German history, whilst obviously flirting with her. She initially reacts with rejection, but after a while Hanna becomes interested in her family's history, and also in Itay.
Rewards and nominations
Jupiter Award 2015 - Nominated: Best German Actress
Nuremberg Film Festival "Turkey-Germany" 2014 - Won: Best ActorDoron Amit
Nuremberg Film Festival "Turkey-Germany" 2014 - Nominated: Best Film
Trailer