Regina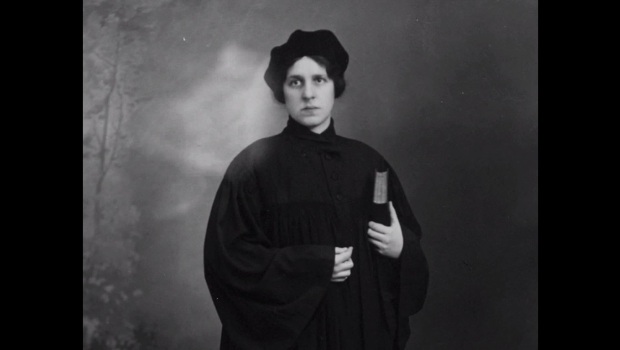 Regina(2013)
Country: Hungary, United Kingdom, Germany
Duration: 63 min.
Director: Diana Groo
Genre: Documentary, Drama, Biography, History
Screenplay: Diana Groo
Producers: Alan Rich, George Weisz, Gideon Wittenberg, Ivan Angelus, Julia Berkes
Operator: Sandor Kardos
Composer: Daniel Kardos
Editor: Agnes Mogor
Narrator: Rachel Weisz
Category: Competition, Documentary Feature
Age limitations : 12+
Plot
The story of Regina Jonas, the world's first woman Rabbi lived in Berlin of the 1930s. Regina felt that she was born to be a Rabbi, but women were barred from becoming a Rabbi according to the Jewish laws. The use of archive and experimental editing technique adds a magical layer which pulls the audience into this unique story of struggle and faith.
Rewards and nominations
Berlin Jewish Film Festival 2013 - Nominated: Audience Award
Hungarian Film Critics Awards 2013 - Special Award
Jerusalem Film Festival 2013 - The Jewish Experience Award
Jihlava International Documentary Film Festival 2013 - Nominated: Best Central and Eastern European Documentary
Sarajevo Film Festival 2013 - Nominated: Best Documentary
Washington Jewish Film Festival 2014 - Nominated: Audience Award - Special Mention
Trailer