The Human Principle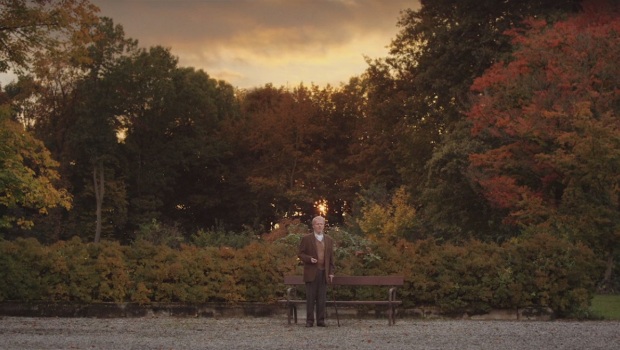 The Human Principle(2014)
Country: Germany
Duration: 10 min.
Director: Marco Gadge
Genre: Drama, War
Screenplay: Marco Gadge
Producer: Mike Brandin
Cast: Wichard von Roell, Thomas Rudnick, Martha Maria Thieme, Barbara Trommer
Camera: Leif Thomas
Music: Andreas Moisa & Philipp Kümpel
Category: Competition, Short
Age limitations : 12+
Plot
The beauty of autumn has arrived in full force once again. Out in the retirement home garden, Hans is enjoying the last rays of sunshine with his son, Peter. Hans is happy with his little family, and would be able to the approaching eve of his life with contentment… if it weren't for one old matter that he'd much rather forget. The Human Principle is a film about the temporary absence of morality, and raises the question of what actually makes us the summit of creation.
Rewards and nominations
38th MONTREAL WORLD FILM FESTIVAL (Section "Focus on World Cinema", Canada)
22nd RAINDANCE FILM FESTIVAL (Official Selection, UK)
48th HOF INTERNATIONAL FILM FESTIVAL (Competition, Germany)
36th BIBERACHER FILMFESTSPIELE (Competition, Germany)
36th FILMFESTIVAL MAX OPHÜLS PREIS (Short Film Programme, Saarbrücken, Germany)
5th FILUMS INTERNATIONAL FILM FESTIVAL (Official Selection, Pakistan)
2nd CHENNAI INTERNATIONAL SHORT FILM FESTIVAL (Competition, India)
5th CA' FOSCARI SHORT FILM FESTIVAL 2015 – PREVIEW SCREENING (Special Screening, Venice, Italy)
15th INTERNATIONAL FILM FESTIVAL OF LANZAROTE (FICL) 2015 (Official Selection, Canary Islands, Spain)
20th FILMFESTIVAL TÜRKEI / DEUTSCHLAND (Short Film Competition, Nuremberg, Germany) - "NOMINATION FOR ÖNGÖREN AWARD FOR DEMOCRACY AND HUMAN RIGHTS"
25th FILMKUNSTFEST M-V (Short Film Night, Schwerin, Germany)
21st KURZFILMTAGE THALMÄSSING (Competition, Germany)