Boulevard's End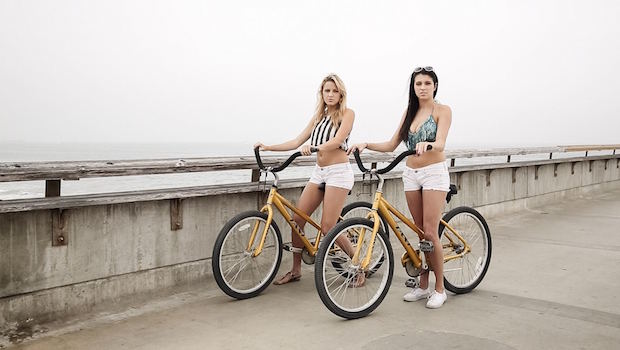 Nora Fingscheidt
Director
Boulevard's End(2014)
Country: Germany, USA
Duration: 15 min.
Director: Nora Fingscheidt
Screenplay: Nora Fingscheidt
Producer: Sarah Schmidt
Category: Competition, Short
Age limitations : 12+
Plot
At the end of Washington Boulevard, where Los Angeles' streets merge into the ocean, the Venice Pier begins. The rough concrete pier braves Pacific storms and provides stillness and stablity to its visitors. Here, we meet two immigrants who take us on their journey through history.
Rewards and nominations
2nd INTERNATIONAL CHANGING PERSPECTIVES SHORT FILM FESTIVAL (Official Selection, Istanbul, Turkey)
2th INTERNATIONAL SHORT FILM FESTIVAL - IN THE PALACE (Official Selection, Bulgaria)
28th PÄRNU INTERNATIONAL DOCUMENTARY AND ANTHROPOLOGY FILM FESTIVAL (Official Selection, Estonia)
MELBOURNE INTERNATIONAL FILM FESTIVAL (Official Selection, Australia)
4th ODERKURZ-FILMSPEKTAKEL (Competition, Germany)
48th INTERNATIONAL FILM FESTIVAL (Competition, Germany)