When People Die They Sing Songs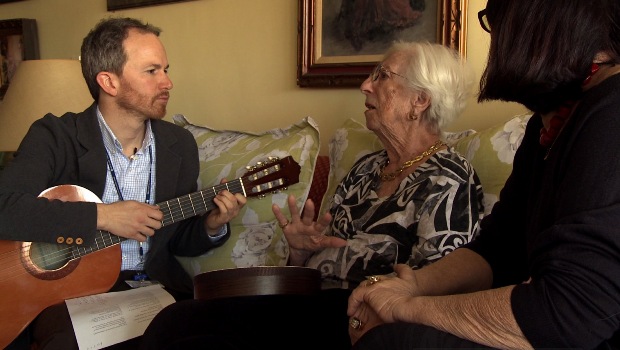 When People Die They Sing Songs(2014)
Country: Russia, USA
Duration: 48 min.
Director: Olga Lvoff
Genre: Drama, Family, Music
Writer: Olga Lvoff, Vasiliy Lvoff
Producer: Olga Lvoff
Operator: Olga Lvoff
Editor: Olga Lvoff
Category: Competition, Documentary Feature
Age limitations : 12+
Plot
"When People Die They Sing Songs" is a story of mother and daughter who resolve to uncover their wartime past buried half a century ago. After suffering a stroke, 93-year-old Holocaust survivor Regina is getting music therapy. Accompanied by a music therapist, Regina sings Yiddish and French songs of her youth. Her daughter Sonia is with her at every session. This revitalizes their mother-daughter relationship and emboldens them to revisit their past. With Regina's help, Sonia tries to capture their family story. The past they were so eager to forget they are now anxious to remember. Yet Regina's memory is rapidly succumbing to dementia.
Rewards and nominations
Nomination for Student Oscar
Award "CINE 2014" Golden Eagle
Winning the competition of the International Independent Films - BRONZE
Social Documentary Award (School of Visual Arts)
Trailer