Salomea's Nose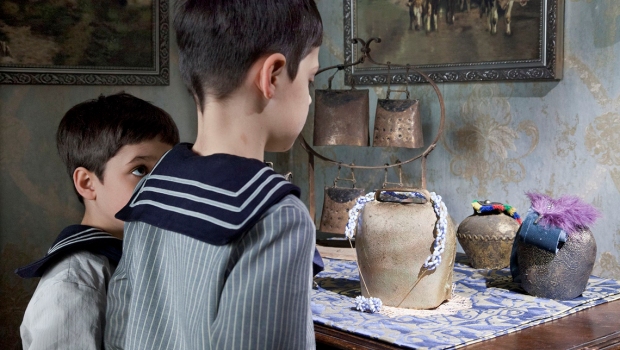 Salomea's Nose(2014)
Country: USA, Germany
Duration: 23 min.
Director: Susan Korda
Genre: Short, Drama
Screenplay: Susan Korda
Producers: Christine Guenther, Susan Korda
Director Of Photography: Stephan Fallucchi
Editor: Sabine Brose
Sound-Mixer: Jacob Ilgner
Music: Jasmin Reuter
Category: Competition, Short
Age limitations : 12+
Plot
Salomea remembers the day her beloved brothers, Max and Karl, disfigured her and themselves for life. The Day of Tragedy, is what their mother called it, and blamed it on the fate of her children. Though fate and tragedy have a different meaning by the end of her tale. A tragicomedy about sibling rivalry, disfigurement and the pain that binds us.
Rewards and nominations
11th KIN WOMEN'S INTERNATIONAL FILM FESTIVAL (Official Selection, Armenia) - "GRAND PRIX – BEST FILM"
TAOS SHORTZ FILM FEST (Official Selection, New Mexico, USA) - "PEOPLE'S CHOICE HONORABLE MENTION"
20th FILMFESTIVAL TÜRKEI / DEUTSCHLAND (Short Film Competition, Nuremberg, Germany) - "NOMINATION FOR ÖNGÖREN AWARD FOR DEMOCRACY AND HUMAN RIGHTS"
34th SAN FRANCISCO JEWISH FILM FESTIVAL (Official Selection, USA)
18th LOS ANGELES INTERNATIONAL SHORT FILM FESTIVAL (Official Selection, USA)
12th WARSAW JEWISH FILM FESTIVAL (Official Selection, Poland)
9th THE HAGUE – STREAMING FESTIVAL FOR AUDIO AND VISUAL ART (Official Selection, Netherlands)
NEW YORK JEWISH FILM FESTIVAL 2015 (Official Selection, USA)
25th SAN DIEGO JEWISH FILM FESTIVAL (SDJFF short films program, USA)
18th INTERNATIONAL FILM FESTIVAL ZOOM – ZBLIZENIA (Official Selection, Poland)
25th WASHINGTON JEWISH FILM FESTIVAL (Official Selection, USA)