Home Movie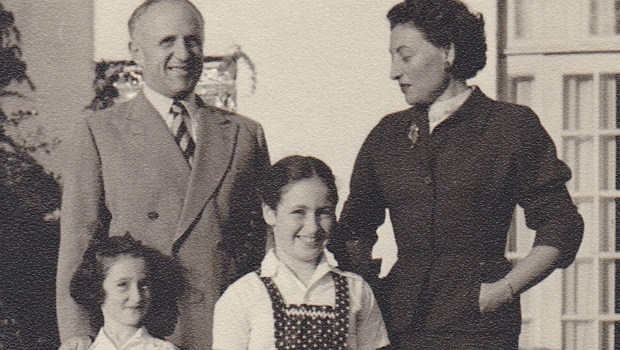 Home Movie(2013)
Country: United Kingdom
Duration: 17 min
Director:
Director: Caroline Pick
Category: Competition, Documentary Short
Age limitations : 6+
Plot
This intimate family story is told through 8mm and 16mm home movies, found during a recent house move after being stored in a wardrobe for over 50 years. Through the voice of one of the children featured, film-maker Caroline Pick, now over 60 years old, the film shows an idyllic picture of middle class life from Czechoslovakia in the 1930s to Cardiff in the 1950s. But gradually the footage hints at something unspoken: snatches of tales of those left behind, of silence about the past, of absences unexplained, of non-existent family members. The intriguing juxtaposition of happy images and an increasingly uneasy undercurrent lead to a moving conclusion. This film is a story of immigration, of dislocation, of incorrect identities and of secrets. 18 close family members dead... and never mentioned.
Rewards and nominations
London Short Film Festival, 2014
Open City DocFest, London, 2014
Freud Museum, London, 2014
The Second Generation Network AGM, London, 2014
UK Jewish Film Festival, 2014
Brighton CineCity, 2014
Jewish Book Week, 2015
Behold! (Theatre performance) Old Market Theatre, Brighton, 2015
8th European Psychoanalytic Film Festival, London, 2015
Edinburgh Jewish Literary Society, 2015
SHFFF, Brighton, 2015 - Best Documentary Award and Audience Choice Award
Holocaust Memorial Day 2016, Freud Museum, London
Berlin Jewish Film Festival, 2016
Toronto Jewish Film Festival, 2016
San Francisco Jewish Film Festival, 2016
Trailer