The Last Blintz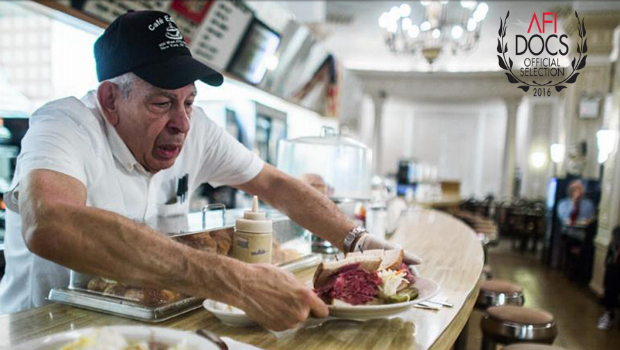 The Last Blintz(2015)
Country: USA
Duration: 30 min
Director:
Director: Dori Berinstein
Screenplay: Dori Berinstein
Category: Competition, Documentary Short
Age limitations : 6+
Plot
The Cafe Edison is an American Dream come true story about a multigenerational, big-hearted, mom-and-pop family business that is tragically and prematurely coming to an end. It's also about gentrification on steroids and allconsuming greed. It's about the heart, soul, authenticity, and distinctiveness of cities globally being flagrantly ripped away for yet another impersonal, cookiecutter, corporate chain. It's too late for The Cafe Edison... but, looking to the future, THE LAST BLINTZ is an impassioned plea for 'progress' that honors the past, protects the future and preserves the heart and culture of our great cities...before there's nothing left.
Rewards and nominations
Atlanta Jewish Film Festival - Jury Award Best Short Documentary
New Jersey Jewish Film Festival - Best Documentary Audience Award
Palm Beach Jewish Film Festival - Runner up Best Short Film Audience Award
AFI Docs - Official selection
Hot Springs Documentary Film Festival - Official selection
Austin Jewish Film Festival - Official selection
Philadelphia Jewish Film Festival - Official selection
UK Jewish Film Festival - Official selection
Trailer